I was lucky enough to get a huge amount of Amazon vouchers for my birthday and aside from spending them on crap American drama - this time round Parenthood - continuing with my addiction of the fabulous Lauren Graham, I invested in some inspirational material - I am planning on being one of those irritating Mums! Things I love is a book my Megan Morton - stylist extraordinaire, and a book I have been hankering after for ages - it doesn't disappoint! Has all sorts of goodies inside and a book I know I will return to time and time again. Organic by the Zapitza studio will provide lots of pattern inspiration - especially as I can feel a change of direction coming on! A Zeal of Zebras isn't really for me - but I love it and it is going to have to be looked after by our potential little man! And speaking of which - I think I might need some evening entertainment in Africa and wool is light right?.............
Megan Morton new book 'Things I Love'
from
Megan Morton
on
Vimeo
.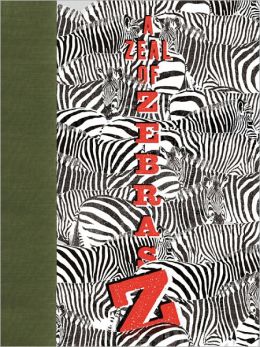 The flash cards are next - who knew that a group of polar bears was called an Aurora?!
I also discovered Sweet Paul Magazine - worth a look...
Check it out here...
http://www.sweetpaulmag-digital.com/sweetpaulmag/spring2013#pg1